I'm really not very smart sometimes.
She was never my cat, not really. I figured out after a bit which neighbor she belonged to and always tried to keep in mind that she wasn't 'mine'.
A few weeks ago now, someone came to the door asking for her.
I haven't seen her since. I think, given the work being done on the house and the lack of lights on/etc that they've moved. Just like that, not even a real chance to say goodbye, just 'sorry, here's your cat' and then nothing. I miss her so much.
Eighteen months I looked after her. She got me through some of the roughest patches of my depression and kept coming back even after I lost my temper with her during the worst of it. She was all about cuddles and purring and holding onto my arm so I had to stop what I was doing and play with her.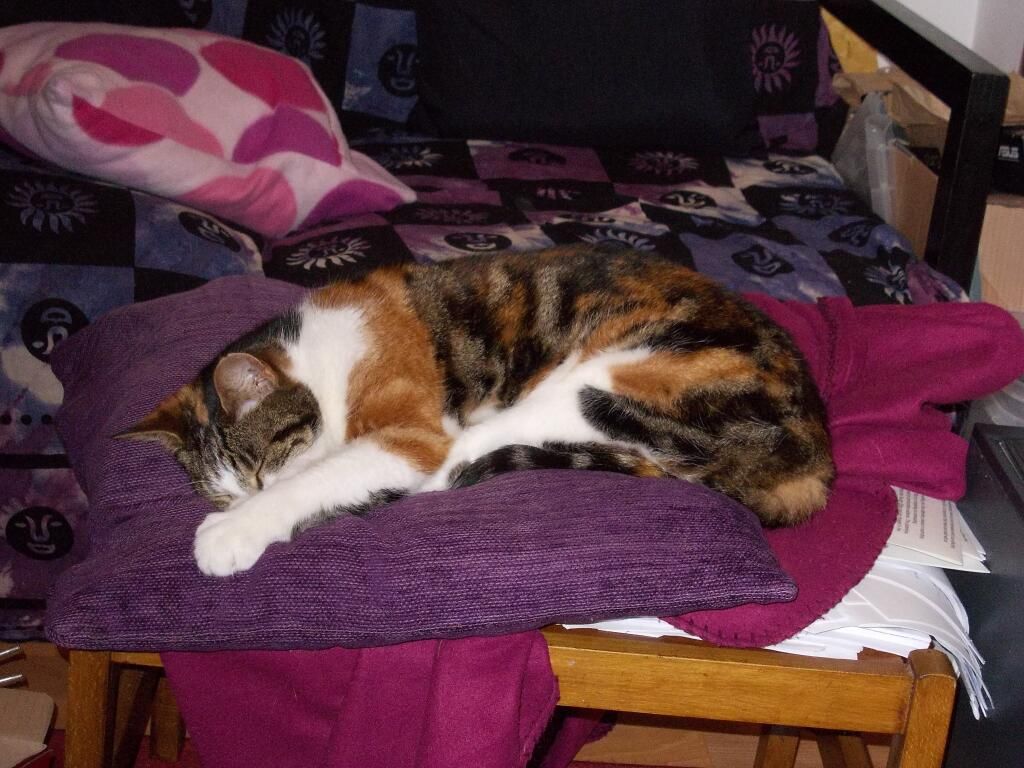 I'd be content just knowing that she's ok, but cats can't pick up the phone and say so. Just have to hope she'll find someone else to feed and de-flea and de-worm her wherever they've moved to.